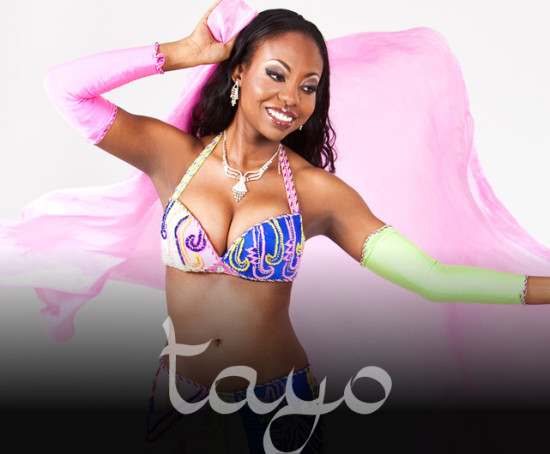 Tayo is a vibrant and joyful entertainer with over 10 years' bellydance experience. She is a popular performer at Middle Eastern restaurants, cultural festivals and corporate functions in and around Brisbane.
Well known for her natural musicality, Tayo's lively and dynamic bellydance shows include a variety of props such as finger cymbals (sagaat), veils, canes, sword, Isis wings and Egyptian shamadan. In addition to bellydance, Tayo has trained as a Bollywood dancer, performing at the Queensland Performing Arts Centre, Indian film festivals and other professional engagements. She has also undertaken dance studies in Brazilian Samba no pé.
 
The Egyptian style of oriental and folkloric dance remains Tayo's first love. As well as learning with Brisbane's best teachers, she has undertaken intensive workshops with international master teachers, such as Mohamed Kazafy, Aida Nour, Dina, Dr Mo Geddawi, Momo Kadous, Hadia of Canada, Amera Eid, Caroline Evanoff, Denise Enan, Hossam and Serena Ramzy, Nerissa, Nayima Hassan, Paivi Mielikainen, Melusina, Terezka Drnzik and Jrisi Jusakos.