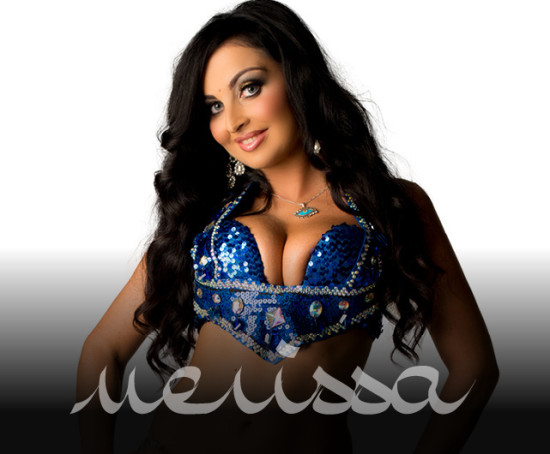 Co-Director, Teacher, Performer
Nerissa is one of Queensland's most sought after performing artists, instructors and choreographers. Nerissa is recognised both in Australia and internationally as an exciting and innovative belly dance teacher. In addition to Nerissa's Brisbane based classes, she has been invited to teach belly dance workshops for a number of leading belly dance organisations in Melbourne, Sydney, Wollongong, and Greece.
Nerissa has extensive teaching experience in a variety of belly dance styles, and has developed a system of teaching based on her knowledge and understanding of Middle Eastern culture and music. Nerissa's dance tuition and adventures in Cairo have influenced her distinctive teaching style – which reflects her love of the 'Egyptian flavour' of belly dance.
Nerissa, of Greek heritage, has had a lifelong passion for music and dance. This passion for learning has led Nerissa to Egypt, Greece, the United Arab Emirates and Turkey to study and observe the art form of belly dance from its cultures of origin.
Nerissa has had the privilege of one on one tuition with many of the Middle East's master teachers, and this valuable knowledge and technique enriches the learning environment she provides for her students. Nerissa's international belly dance instructors include many world renowned dancers such as Madam Raqia Hassan, Soraya, Randa Kamel, Dandesh, Mahmoud Reda, Dina, Nelly Fouad, Amani, Nour, Aida Nour, Farida Fahmy and Abeer Kamal.
Nerissa is dedicated to maintaining high standards of authentic, dynamic, and safe dance practice for her students. Her teaching style emphasises breaking down belly dance movements in a way that can be easily understood by the novice, and then layering movements for students to express themselves fluidly in the Egyptian style as they progress. Nerissa is also one of the few belly dance instructors in Australia to offer teaching and master classes in the Turkish Romany (Gypsy) style.
Nerissa brings a wealth of knowledge to her students – her belly dance classes are a fantastic way for women of all ages, shapes and sizes to learn the beautiful art form of belly dance in a fun and supportive environment.